Wallbarn MegaPad Pedestal for Decking & Paving
Wallbarn MegaPad Pedestal for Decking & Paving
Veiw Our #DeckingInspiration Gallery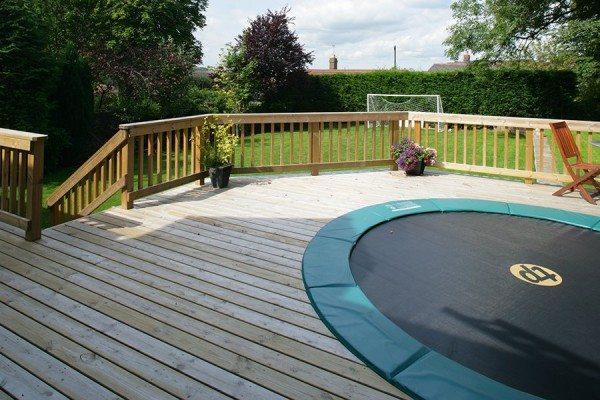 Product Description
Key advantages
Support heavier loads
Huge height range
Very heavy duty
Suitable for paving and decking
Super low temperature tolerance (-40°C)
Heights range from 35mm to 1,020mm
Our MegaPads are made from high-quality virgin fibre polypropylene.
They are adjustable, for a variety of installations, and lockable to eliminate unwinding.
Paving Applications
At 115mm high and above Megapads are reversible.
When paving up to an edge e.g. a balustrades, railings or around corners, the very edge of your slab needs to be properly supported to avoid tipping when weight is applied near the edge.
Megapads can be turned upside down to allow the paving slab to butt right up to the edge of the paving area. The headpiece is 150mm in diameter so serves as an ample base when reversed. And the lug head unit simply fits into what was the base plate.
Decking Applications
The specially designed TD headpieces click into the centre of the head of the Megapads to house a timber joist securely in the same way as our TD adjustable range does. The distance between the lugs is 60mm which will house a 2 inch joist.
They will lift the joist frame of the deck to prevent standing water affecting the timber over time. The higher clearances from the deck mean that drainage outlets and other services can be covered over without risk of direct contact with the timber.
The TD Megapads should be chosen for heavy traffic decking areas such as public walkways, jetties and restaurant areas.