Wallbarn Extra Adjustable Universal Pedestal for Decking & Paving
Wallbarn Extra Adjustable Universal Pedestal for Decking & Paving
Veiw Our #DeckingInspiration Gallery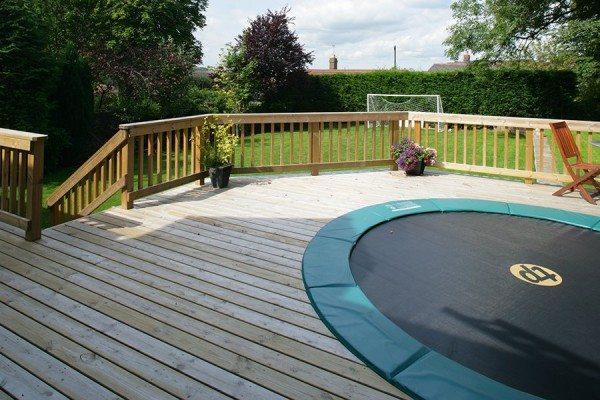 Product Description
Key Advantages
Suitable for paving slabs and timber decking

Superior quality

Takes 1 tonne in weight

Suspended system

Fully adjustable

Achieve stunning finishes
Achieve stunning finishes
Convert unused rooftops and decks into attractive, hard-wearing, useful areas and increase the footprint of your building
Cover and protect unattractive waterproofing membranes
Allows ground floor patio areas to be made flush with the house without compromising damp course
Suspended System
Raising the paving slabs or decking allows water to drain freely and underneath, so there is no standing water left on the surface. This prevents ponding and associated slip hazards and helps to aerate and ventilate the surface beneath.
Unsightly objects such as cables, water pipes and drainage outlets can be hidden underneath paving slabs or decking, improving the aesthetics and optimising the building footprint, bringing increased yield to the developer


Fully Adjustable
Achieve millimetre precision with our pedestals

Create a flat surface irrespective of imperfections on a slab

Cope with falls in more than one direction and accommodate large drops and channels
Paving applications
The ingenious headpiece incorporates 4 x positioning lugs (fins) laid out in a crucifix formation set towards the edges of the headpiece:
Lugs separate paving slabs and tiles to allow sufficient drainage

They create a uniform paving line so the slabs are laid completely straight

Being a suspended system, the weight of the slab holds everything in place

Rainwater runs between and under the slabs so no standing water is left on the surface making the paved area safer
If you need to support underneath the centre of the slab simply snap off the lugs.
Decking applications
The lugs (fins) are set out towards the edges of the headpiece giving a 55mm gap between them. This will house a standard 4″x2″ timber joist between the lugs and decking boards are then fixed to the timber joist frame.
Adjusting the pedestals rather than cutting furrings dramatically speeds up installation.
When laying very large joists, or for areas where a junction of joists occurs, simply snap off the lugs.