Wallbarn 9mm Rubber Paving Support Pad
Wallbarn 9mm Rubber Paving Support Pad
Veiw Our #DeckingInspiration Gallery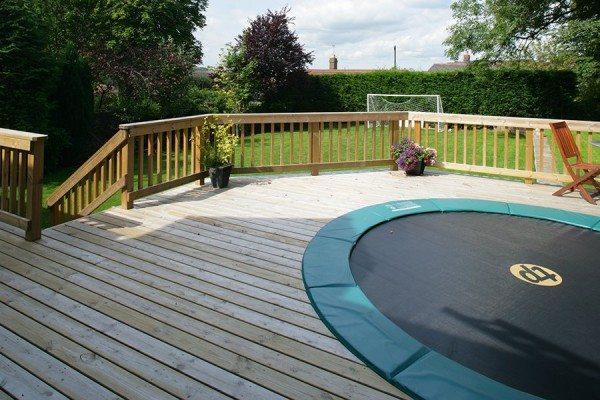 Wallbarn 9mm Rubber Paving Support Pad
Brand:
Wallbarn
Prices:
All Prices Include VAT
Stock:
0 In Stock*
Delivery:
1-5 Workings Days
---
Product details
Rubber compound ring-shaped paving pad with four positioning lugs to give correct spacing between paving slabs and position them in a straight line to give uniform paving lines across the area. Flexible and hard-wearing, capable of tolerating loads on 8000 kg, they have rounded edges so will not damage the membrane beneath.
9 mm thick with outer diameter of 120 mm and inner diameter of 80 mm. The lug width, the distance between the paving, is 5 mm. Slabs are suspended above the deck, drainage occurs between and beneath the paving slabs.
The channels extruded into the ring to allow excess water to escape for free drainage. No need for mechanical fixings through the membrane. The weight of the slab holds everything in place. It has sound and vibration insulation properties.
Height can be adjusted using levelling shims 1 mm, 2 mm or 3 mm thick fitted across the top of the paving pad hooking over the lugs.